A Grim Pact, the sequel to A Reaper's Tale, is out on
Kindle, and only 99c for a limited time
!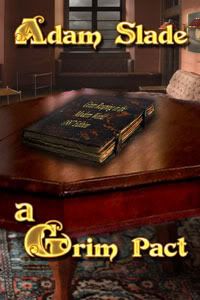 Blurb -
Some Grim Reapers just can't get a break.
As well as nursing a broken leg from the last person who tried to kill him, Mal is trying to track down the serial killer who's offing demons on his patch. And it seems like one of his friends knows more than he's letting on.
On top of that, Death, Mal's boss, is awake after decades of slumber. Which means yet another challenge to face.
Paperwork.
I'm working to get other formats up on other sites (B&N etc.), and hopefully I'll have a print version at some point soon for those curmudgeonly types that don't like these new fangled ereaders. :-)